POINTED PEN VARIATIONS
WITH SACHIN SHAH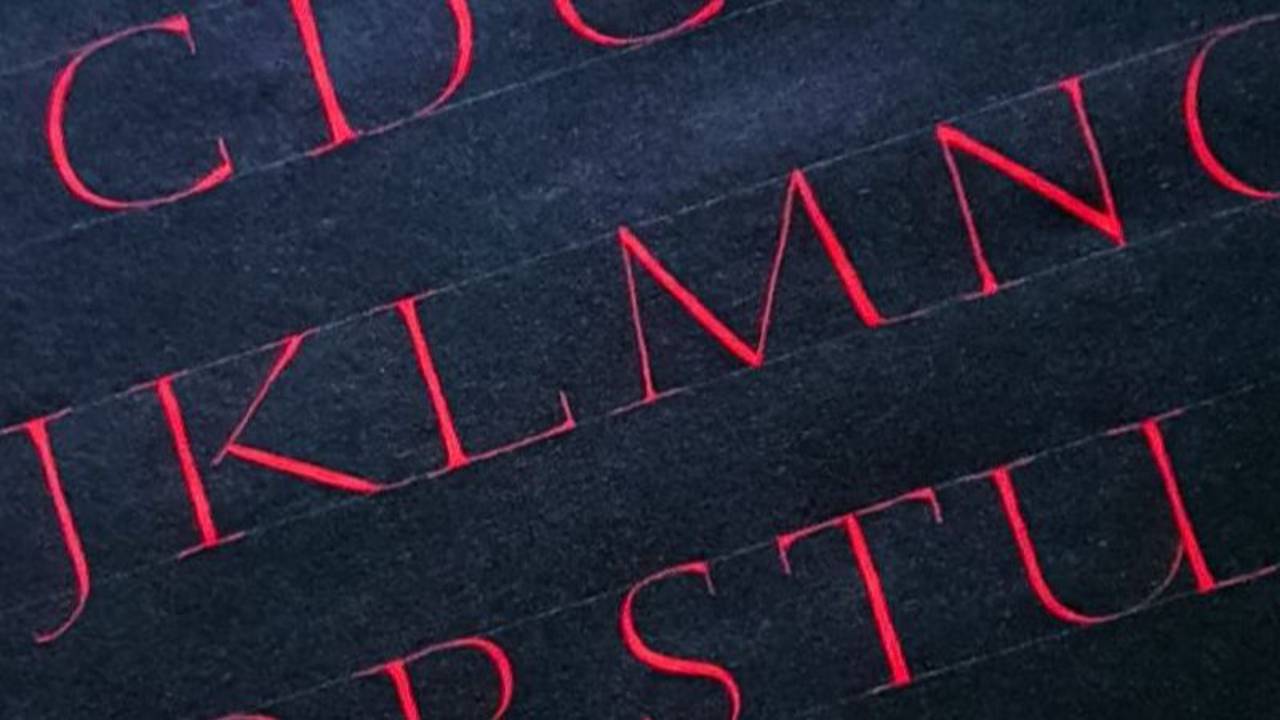 JOIN LIVE AND/OR JUST WATCH THE RECORDINGS
All students receive access to the live class link as well as the lesson recordings.
You are free to participate however it works best for you!
time zone calculator
What you'll learn:
Let's do broad edge hands with a pointed pen! Sachin Shah breaks down creating Romans and Uncial with a pointed nib. Perfect as the main star of a piece or as the small attribution, people will be amazed at your precision.
DON'T MISS A THING!
Join our list to be reminded when registration opens or to stay informed if future dates are added.
Unsubscribe at any time.
How this will work:
This is a live online group workshop.
Live lessons will be recorded and available for replay.
Each lesson will be approximately 2 hours plus a 30 minute Q&A session.
You will be able to see

a close view of

the instructor's

desk

.
All handouts, links and recordings are found in the course portal.
STUDENT LOG IN
Can I rewatch the lessons?
Can a beginner take this course?
Is this an interactive class?
About Sachin:
Sachin is a software engineer by qualification and a calligrapher by passion for over 25 years.
Always fascinated by letters and an inspiration to many Sachin is a Calligraphy Masters Crew member and Co-Editor of the Speedball Textbook 25th Edition.
@sachinspiration