DITCH THE PAPER:
WATERCOLOR ON ALL SURFACES
WITH JEN SWEENEY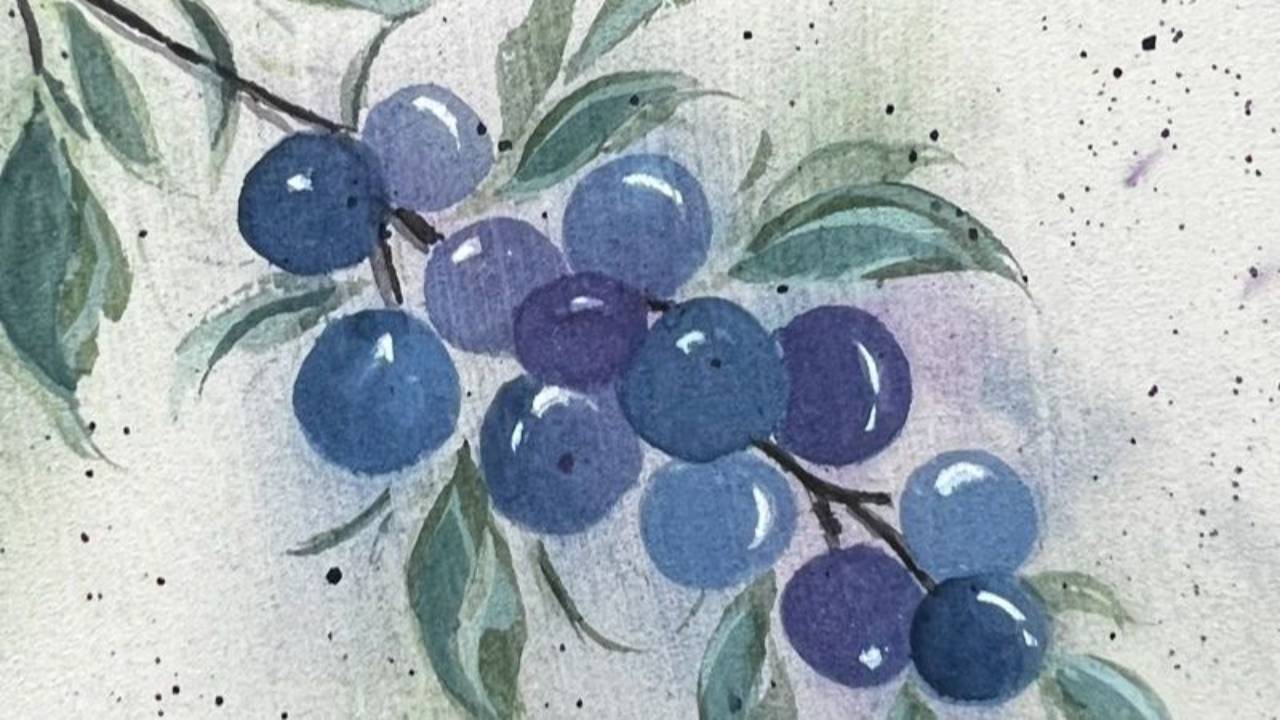 Let's take our watercolor to new surfaces!
Who says watercolor is just for paper?! We're going to paint on all the things! Gather items from around your house, and join us!
* All those other painting classes you've taken... now you can apply those skills to new projects like Jen did with this pear she learned in Whitney's class!
What you'll learn:
No longer limited to paper, we'll use watercolor on wood, metal, stone, you name it! Jen has spent the last year experimenting with Watercolor Ground and is ready to share all her tricks with us!
Which ground Jen uses according to the project

Tips & tools for applying the watercolor ground

Learn hidden gems about applying watercolor ground (tinting, texturizing, correcting mistakes).

How to achieve watercolor bleed and blends on our new surfaces.

How to achieve a "watercolor" look on your new surface

How long to wait between steps and final surface sealing

Learn some of Jen's favorite designs as we play on our newly prepared objects

Tips specific to each surface type: metal, glass, stone, wood, etc.

And we always have to talk about problem solving and mistake corrections!
DON'T MISS A THING!
Join our list to be reminded when registration opens or to stay informed if future dates are added.
Unsubscribe at any time.
How this will work:
This is a live online group workshop.
Live lessons will be recorded and available for replay.
Each lesson will be approximately 2 hours plus a 30 minute Q&A session.
You will be able to see

a close view of

the instructor's

desk

.
All handouts, links and recordings are found in the course portal.
STUDENT LOG IN
Can I rewatch the lessons?
Can a beginner take this course?
What supplies are included?
What supplies are included?
About Jen:
Jen Sweeney enjoyed a 30 year career as a Pediatric Nurse/Nurse Practitioner but left the medical field in 2019 to start her business J Sweeney Designs.
Calligraphy was her first love but now she's smitten with watercolor. Known for her love of the wedge brush she continues to uncover innovative ways to use this tool. When not creating she's likely out cycling with her husband.
@jsweeneydesigns